Ozone Treatment -:Ozone therapy is an alternative medical treatment that is used to treat certain medical conditions like diabetes, heart ailments, slip disc in the spine, eye problems, Parkinson disease, dental cavities, skin and hair problems, and even cancer.
This therapy is hugely popular in Europe and is based on the fundamental property of instability of the ozone molecule containing three oxygen atoms and the resultant high oxidation capacity. It basically involves injecting of ozone into the body after blending it with other liquids and gases.
Dandruff Treatment-: An invigorating treatment with natural & non-invasive method with a proven formula to immediately soothe the scalp for all day itch relief. This Unique treatment with active moisturizers, continuously targets dryness, keeping your scalp healthy and your hair beautiful. With this, you don't have to choose between great-looking hair and a healthy scalp. You get both.
Hair Loss Treatment-: This unique, patented Nano technology treatment which is a combination of natural complex that delivers the formula directly to the root of the problem, to strengthen and nourish your hair and provide an effective re-growth platform & Reduces hair loss through activation of the functions of the scalp.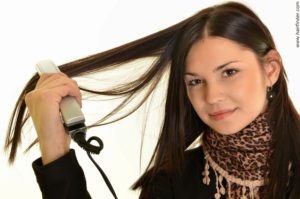 Straightening-:We utilize advanced hair care technology combined with a breakthrough texture system for making hair straight. Ever wish you had straight, silky hair like your favorite actress? Your wish is our command! Naturals are a hair straightening genie that can transform even the tightest curls into silky straight hair with our hair smoothening treatment. Our hairstylists will ensure you get a damage-free hair straightening treatment because we only use safe and internationally tested brands such as Wella, Schwarzkopf and L'Oreal. So opt for our hair smoothening service and keep your hair and yourself worry-free.
Rebounding-: Every woman desires beautiful hair and rebounding can give life to that desire. Rebounding is a hair treatment that can change the way you look and feel.
Repairing Dry Hair -: The best dry hair treatments restore and lock in moisture. Hot oil treatments, essential oils, and gentle cleansing products will naturally nurture locks back to health.
Damaged Hair Treatment-: This treatment is designed to give you what you need in order to reverse the effects of color-treated hair and regain you hair's youthful bounce and alluring shine. Even if you have chemically damaged hair, there is hope for you here. Make use of our advanced natural products to restore healthy hair.